Fig perfumes can be great summer companions. To me, citrus is often too blah, florals too girly or too heady, oud can be awesome but maybe not suitable for taking the kids to a playground, and fruit on its own just isn't cutting it for me.
What remains? Marine, salty, weedy, woody, green, spicy (aah, ginger!) compositions. And fig leaf perfumes.
The fig leaf is such an awesome accord. It can stand on its own and still be a complete fragrance with top, middle and base notes. The composition can steer in various directions.
What do figs smell like?
Sweet, green, lactonic (milky), aromatic, woody, fruity, marine, citrusy – depending on which parts of the accord the perfumer highlights.
Olivia Giacobetti, a French perfumer with Corsican roots, popularized the fig perfume accord. She used fig leaf as the central theme in Premier Figuier for L'Artisan Parfumeur, the first fig-centered perfume, back in 1994. Two years later – also her creation – the cult Philosykos by Diptyque was released, a hit that is growing in popularity since. She completed the fig trilogy with Premier Figuier Extreme in 2004, with the fruit riper, with creamy and powdery undertones.
What is a fig perfume accord?
Technically, the perfumer always dreams up this accord. Fig leaf and its products are entirely banned from cosmetics by IFRA due to their extremely phototoxic and irritating nature. There isn't a trace of the actual thing (although it could still be made using only natural ingredients). Which makes it a great exercise for analyzing a scent.
So now that we know what it isn't, let's take a look at what fig actually is. To create an impression of fig leaf, we have to deconstruct it into its components. As a reference, I am using a simplified formula by Ashley Eden Kessler at Studio Sentir, developed for the Institute for Art and Olfaction.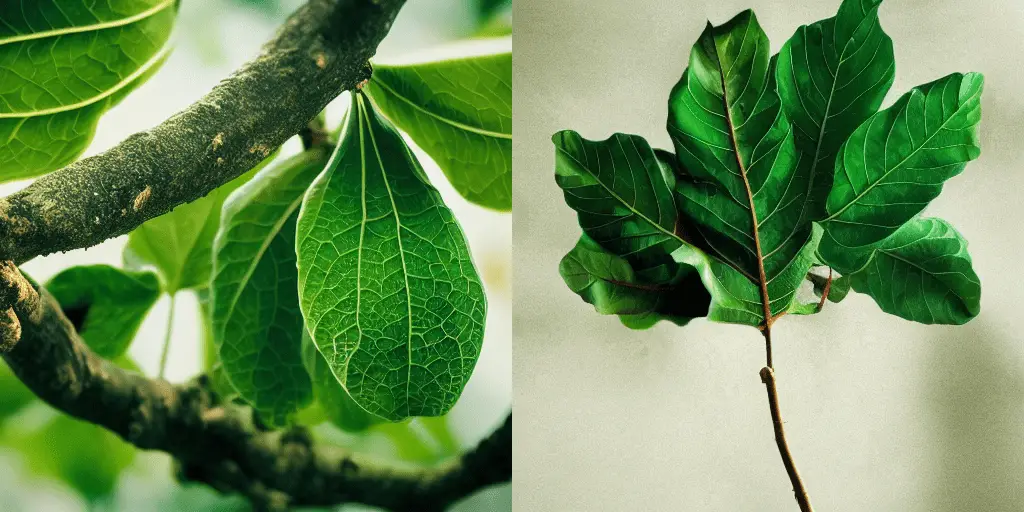 Green notes
Of course, the center stage of this accord is green, leafy notes. Most often represented by Stemone in a dose that is far from shy. Stemone smells very natural and green, like fresh-cut grass. If you thought synthetic fragrance materials actually smell synthetic, experiencing Stemone on its own might surprise you. It's like opening a lawn mower's collection tank that for some reason is sitting in the middle of a forest. With minty, earthy, mineral, cassis tones and decomposition-like hints of the forest floor.
Other, more aquatic, or stronger and rougher green notes – some leaning even vegetal – often accompany Stemone. Tomato leaf-like, celery, bell pepper, and almost ashtray-like qualities of galbanum (also used in cassis accords) can benefit fig perfume accords.
Woods
To create the representation of the actual tree and branches, there are woody notes, most notably cedar, and sandalwood, and often a generous dose of Iso E-super (which besides woodiness adds mineral salty facet, velvety, almost powdery iris smoothness and musky undertones). Ambergris-type materials may facilitate the ambery tones (a gentle touch of ambroxan is not uncommon here).
Aquatic florals
Besides salty minerality that amber brought, to create the experience of a fig tree, there is an aquatic-floral addition. Maybe not overly obvious, but it's a part of that "aaah, this tree is growing on the rocks right above the Mediterranean" feel. A light aquatic, transparent jasmine floral found in hedione, or a blend of aquatic materials supported by jasmin accord, sometimes with a trace of powdery violet.
Fruity facets
Where is the fruit, you ask? Interestingly, the accords I worked with, including the one by Ashley Eden Kessler, do not use any materials that would identify downright as fruity (except a touch of citrus in the top notes, but in my world, that's a whole different category). The fruity notes often come from essential materials that primarily identify as aquatics – some have distinct notes of watermelon or even cucumber. And that's ok – this accord represents the leaves.
Creamy, lactonic notes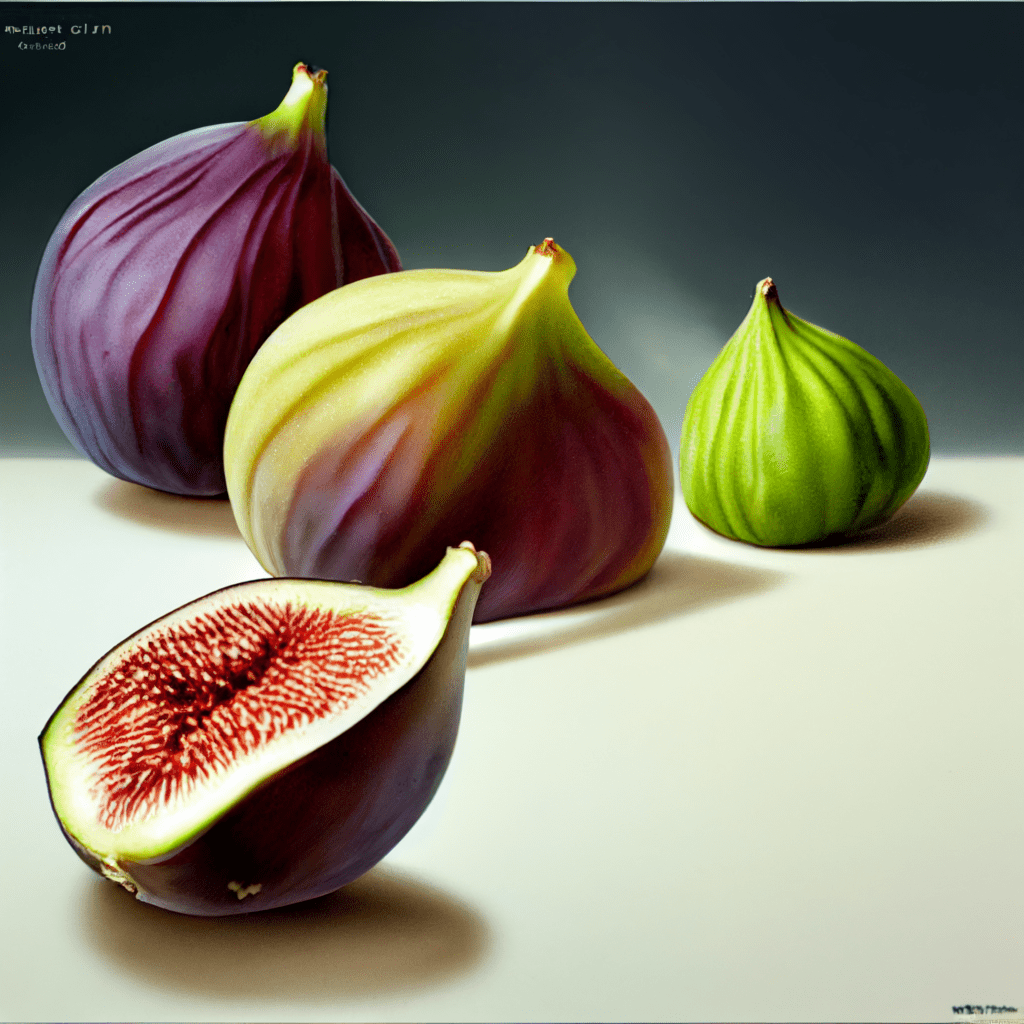 Coconut note is almost always a part of the fig accord. In some cases, other creamy, lactonic materials substitute coconut, symbolizing the milky sap of unripe fruit.
Think nutty, milky, buttery notes, or even a creamy type of sandalwood. Many fig-centered fragrances differ the most in the representation of this facet.
It can be downright obvious coconut. Toning these notes down or using a blend of several materials can let the green and woody notes shine, often accompanied by citrus.
Lift it and round it up
To pull these notes together, there might be top notes and modifiers used. They may not be present in amounts that make them detectable. They work to give the accord lift, pull it together, make it feel complete and more natural smelling. A trace of spicy, clove-like Eugenol with carnation notes is a popular material that serves this purpose. In top notes, floral and citrus-forward materials (blenders like linalool, bergamot, or neroli) add diffusion.
Common fig companions
Since fig is so versatile – a perfume accord can easily stand as a soliflore on its own, complete with top, middle and base notes, it pairs easily with other notes. These are the common friends of fig.
For woody notes, it's very common to use Iso E super or cedar. Sandalwood – especially the creamier types – pairs nicely with fig's lactonic facets. Materials that are more woody-green or woody-aromatic, like juniper or cypress.
Citruses can be fleshy and zesty next to fig.
Speaking of aromatics, think of the green herbaceous ones – clary sage, grassy notes, thyme, etc.
And of course a plethora of creamy notes – milk, almond milk, cream, coconut, as well as creamy-sweet materials, like tonka, vanilla, syrupy or sugary notes.
Speaking of florals, great companions are orange blossom, apple blossom, violet, iris, or jasmine.
Fig perfumes that nailed it
Now that we have a sketch of the main materials used for this accord, I hope it is easier to imagine how one could alter the fig leaf accord and the possibilities of the final composition.
The cornerstone fig fragrance to me is Premier Figuier by L'Artisan Parfumeur, created by Olivia Giacobetti. But there are so many more – from light summery green citrusy fig to heavy hitters suitable for winter gala. Think of Gris Charnel Extrait by BDK Perfumes, created by Mathilde Bijaoui.
Since it's an extensive list, I wrote a separate article on the best fig perfumes out there.